Sunday, October 21, 5:00 PM
Informal welcome drink provided by Akzo Nobel
Restaurant Quai Ouest, Base Sous-Marins Keroman, Lorient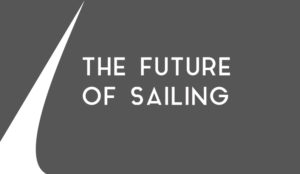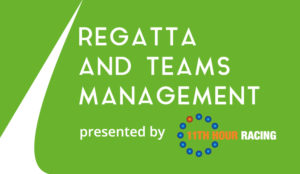 DAY 1 - Monday, October 22
9:00

Plenary session. Opening Remarks

By Bernard Schopfer, Yacht Racing Forum CEO

By Mrs. Thérèse Thiéry, 1st Vice President – Lorient Agglomération

09:10

Opening keynote presentation by Chris Nicholson

Chris Nicholson is a Volvo Ocean Race skipper and watch captain, six times sailing world champion, double Olympian

Module 1 - THE FUTURE OF SAILING

09:40

How can we bring more youngsters into the sport, and keep them once they have completed their junior sailing career?

How do you get more kids into the sport? What classes and events are adapted to kids sailing? What are the "bridges" that help youngsters make it to the top?

With:

-Andy Rice, founder, Sailing Intelligence

-Nicolas Hénard, President, French Sailing Federation FFV

-Rob Holden, Training Delivery Manager, World Sailing

-Martin Wadhams, Chairman – RS Sailing, organizer of the RS Games 2018

10:25

What are the specificities of an event organized specifically for kids & youngsters? Can it be profitable?

Some sailing events manage to reassemble more than 1'000 happy kids. What is their recipe? What does it cost and what does it bring ?

With:

Conrad Humphreys, former Vendée Globe sailor and managing director of Sport Environment
Jean-Luc Michon, Chairman of EURILCA (european Laser class association), measurer and international WS referee
Olivier Latin, organiser, Optimist European Championships 2019, Crozon Morgat (FRA)
Corinne Migraine, French Sailing Federation Vice-President in charge of Racing

11:40

Sailing equipment for women: solutions to a glaring inadequacy

By Rémi Finiel, founder, Forward WIP

12:00

Dynamic classes and successful events to contribute to the development of the sport and the increase in participation.

With:

Phil Lotz, Commodore, New York Yacht Club, presenting the IC 37 Class

Morten Brandt Rasmussen, founder of the Silverrudder Challenge and Vegvisir Race

Rachel Fallon Langdon, Team manager, Phaedo

Randy Draftz, owner of Charleston Yachting and event director for the Sperry Top – Sider Charleston Race Week.

Jonathan Levy, Clipper Ventures

Module 2 : REGATTA AND TEAMS MANAGEMENT

Chairman: Marcus Hutchinson

14:00

Race Boats Insurances: What are the keys to insuring your boat, what are the risks covered and is it expensive?

With:

-Adrienne Cahalan, Pro sailor and marine insurance lawyer

-Olivier de Roffignac, Pantaenius Insurances

-Keith Lovett, Senior Underwriter, MS Amlin

-Paul Miller, Director of Underwriting, Hiscox MGA

-Nicolas Loyer, broker at CAP MARINE

14:45

Sustainability: The Power of Sport to Create Change

With:

-Jeremy Pochman, Co-Founder and Strategic Director, 11th Hour Racing
-Damian Foxall, Sustainability Manager and Crew, Vestas 11th Hour Racing
-Lucy Hunt, Sustainability Education Program Manager, Volvo Ocean Race

15:15

Morbihan's success model in competitive sailing

This part of the world's achievements is unprecedented, both from a sport and industry point of view. What are the keys to this success?

Introduction by Carole Bourlon: Bretagne Sailing Valley key figures

Panel discussion with: 

Alain Gautier, winner, Vendée Globe 1992-93

Christophe Baudry, Manager – Lorient Grand Large

Thierry Verneuil, President of ENVSN (Ecole Nationale de Voile et des Sports Nautiques) and President of Team France

Tim Mourniac, World Champion Youth Sailing World Championship in 2016 (Nacra 15)

16:00

Coffee Break presented by Plastimo

16:30

Sailing for a cause: questionable alibi or sincere commitment?

Is sailing for a cause commercially profitable?

How can such a project bring a concrete return to its heartfelt partner?

With: 

David Sineau, Team manager, Initiatives-Coeur
Jacques Valente, transplanted sailor about to sail the Route du Rhum
Jonathan Levy, Clipper Ventures
Andrew Pindar OBE DL

17:00

How to prevent injuries through a proper diet

How to perform better for extended days/weeks and recover faster each day for multi-day racing, through training regimen, food and hydration. 

By Chloë Lanthier, consultant in sports medicine

17:15

Will the new offshore Beneteau Figaro ever be an Olympic Class?

With: Gianguido Girotti, General Manager, Beneteau

17:35

How to deal with the new risks associated with foiling and competitive sailing

With:

-Michel Kermarec, engineer and designer, member of the New York Yacht Club American Magic design team

-Rémi Finiel, founder, Forward WIP

-Luca Rizzotti, founder, The Foiling Week

-Marc Bouët, International Jury and Rules adviser

18:30

Transfer by coach to the evening reception

7:00 PM - 10:00 PM

Gala evening reception provided by North Sails and Bretagne Sailing Valley at the Cité de la Voile Eric Tabarly
DAY 1 - Monday, October 22
9.00

Plenary session. Opening Remarks

By Bernard Schopfer, Yacht Racing Forum CEO

By Mrs. Thérèse Thiéry, 1st Vice President – Lorient Agglomération

9:10

Opening keynote presentation by Chris Nicholson

Chris Nicholson, Volvo Ocean Race skipper and watch captain, six times sailing world champion, double Olympian

DESIGN & TECHNOLOGY SYMPOSIUM

09:40

The importance of aerodynamics in performance yacht design

With:
Yann Penfornis, CEO, Multiplast / Carboman

Merfyn Owen, naval architect

JB Braun, Director of Design and Engineering at North Sails

Julien Pilate, design services, North Sails

10:30

The latest innovations in composite rigging

By Jonathan Duval, head of the R&D Department at Future Fibres, part of Southern Spars group

10:50

Offshore technology development from a sailor's perspective

11:40

What are the latest tools for Data Analysis and how do they contribute to the increase of performance?

With:

Dimitri Nicolopoulos, KND-SailingPerformance
Dan Primorose, Co-founder of SmartSail, founder of Light Black Design and Primrose Fry Products
Denis Glehen, CEO, GSEA Design
Charlie Carter – Hardware Product Manager and Project Sales at Spinlock

12:25

Can racing boats paints & coats improve performance whilst being respectful of the environment?

By Gareth Thomas, Technical Support Team Manager, Akzo Nobel

14:00

Is foiling ready for the next generation development? - Session chaired by Luca Rizzotti

With:

Michel Kermarec, engineer and designer, member of the New York Yacht Club American Magic design team
Renaud Bañuls, founder, Bañulsdesign
Maël Devoldere, Senior Engineer & foiling specialist, GSea Design
Hugo Feydit, R&D engineer, SEAir
Hugo Kerhascoët Autopilot expert , Madintec
Tommy Gonzales, owner, Fast Forward Composites

15:00

The future of sailmaking

By Bill Pearson, Head of Materials, North Sails

15:30

Recent developments in the structural design of IMOCA60s

With:

Katia Merle, Project Engineer – Gurit Composite Engineering
Paolo Manganelli – Principal Engineer – Gurit Composite Engineering

16:00

Coffee break presented by Plastimo

16:30

What are the latest innovations from the French sailing scene?

With: 

-Michel Desjoyeaux, Vendée Globe winner, 2000 – 2008

-Yann Dollo, Deputy General Manager, CDK Technologies

-Luc Talbourdet, CEO, Avel Robotics

-Jean-François Cuzon, founder, Pixel sur Mer

17:10

What are the trickle down benefits from the America's Cup, Volvo Ocean Race and other high-end sailing events?

With:

Vincent Lauriot Prévost

Loïck Peyron

Benoit Lebizay, Managing Partner, Gunboat

17:30

What is the next America's Cup going to look like from a technical point of view?

Gary Jobson, vice-President of World Sailing, former America's Cup sailor, TV expert and America's Cup commentator

Bruno Dubois, sailing teams manager (Dongfeng, Groupama Team France and much more…)

Andy Claughton

Gautier Sergent, Ineos Sailing Team

18:30

Transfer by coach to the evening reception

7:00 PM - 10:00 PM

Gala evening reception provided by North Sails and Bretagne Sailing Valley at the Cité de la Voile Eric Tabarly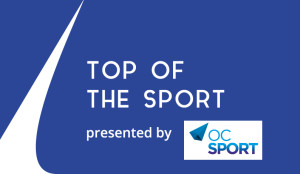 DAY 2 - Tuesday, October 23
9:00

Plenary session. Opening Remarks

9:05

Keynote presentation by Charles Caudrelier, winner, Volvo Ocean Race and Bruno Dubois, former team manager, Dongfeng Race Team and team manager, Sail GP

Module 3 - MARKETING & MEDIA

9:25

Photographers, cameramen and OBR: the sports' unsung heroes.

Are these key players in the development of sailing properly valued?

With:

-Brian Carlin, VOR OBR

-Martin Keruzoré, VOR OBR

-Matthew Sheahan, Head of Performance Sailing, Sunset+Vine

10:10

Marketing: What can sailing as a competitive sport bring to a big corporation?

By Nathalie Quéré, Campaign Director, team AkzoNobel, VOR 2017-18

11:00

Presentation of a new sailing media that will rock the world of sailing

11:05

Social media for sailing - myth and reality / theory and practice

What global social media strategies are effectively applicable to the sport of sailing and how can the e-sport contribute to the promotion of the sport?

With:

-Stan Thuret, sailor and filmmaker

-Philippe Guigné, founder, Virtual Regatta

-Alain Lanckbeen, CEO, ALL4ONE consulting

-Andraž Mihelin / CEO Thinkseascape

11:45

Route du Rhum: Recipe for success

Why is this regatta one of France's most popular sailing events?

With

-Hervé Favre, President, OC Sport Pen Duick

-Loïck Peyron, Route du Rhum title holder

12:05

Lorient - Les Bermudes - Lorient: Revival of an old Lady

Christophe Baudry, General Manager, Lorient Grand Large

13:45

Mirabaud Yacht Racing Image and Sailing Video Award prize giving ceremony

Celebration of the best sailing photos and videos produced this year, and their authors.

Presentation chaired by Sophia Urban and Gary Jobson

Module 4 - TOP OF THE SPORT

Chairman: Marcus Hutchinson

14:05

Class Ultime - How far and how fast will they ever go?

With:

Armel Le Cleac'h, skipper, Banque Populaire
Emmanuel Bachellerie, general manager, Class Ultim and SAS Brest Ultim Sailing
Renaud Bañuls, founder, Bañulsdesign
Joseph Maguet, project manager, ULTIM MACIF 100, Banque Populaire 9, SODEBO 5 etc.
Xavier Guilbaud, naval architect, VPLP

14:50

Class 40: The sports most popular offshore class! What makes it so special and successful?

With:

-Merfyn Owen, yacht designer

-Halvard Mabire, Class 40 manager

15:20

Star Sailors League Nations Gold Cup: Presentation of a new global sailing event that will take the sailing world by surprise !

An alternative to the sport as we know it

By:

Mateusz Kusznierewicz, Finn Olympic champion (Atlanta) and multiple sailing world champion (Stars, Finn).

Michel Niklaus, Founder, Star Sailors League

16:10

What future for the Volvo Ocean Race?

Richard Mason, Volvo Ocean Race

16:30

Developments expected for the IMOCA Class

Founded in 1991, the IMOCA class  has generated countless innovations. Can it still evolve while guaranteeing the safety of the sailors, and adapt to fully crewed navigation?

With:

-Michel Desjoyeaux, winner, Vendée Globe 2000 and 2008

-Antoine Mermod, President IMOCA

-Anne-Claire Le Berre, Engineer and Naval Architect – triple Olympic Games participant.

-Quentin Lucet, naval architect, VPLP

-Bruno Dubois

-Paolo Manganelli, Principal Engineer, Gurit Composite Engineering

17:25

Official launch of the TF 35: Lake Geneva's new spectacular foiling catamaran

Eight of this foil-assisted, super fast catamaran have already been ordered.

With:

-Gonzalo Redondo, Owner and Managing Director of D3 Applied Technologies

-Bertrand Favre, TF 35 Class manager

17:40

What shall we expect from the 36th America's Cup? Will the equipment and format be relevant to the sailing scene?

Will the next AC bring back an audience? Will it help grow the sport?

With:

Phil Lotz, Commodore, New York Yacht Club

Michel Kermarec, engineer and designer, member of the New York Yacht Club American Magic design team

Christian Karcher, triple America's Cup winner and Youtuber

Gary Jobson

Jack Griffin

7:00 PM, Post-Event Drinks Reception provided by GAC Pindar, Restaurant Le Square, 26-28, rue Poissonnière (300 meters away from Palais des Congrès).
DAY 3 - OPTIONAL - Wednesday, October 24
Bretagne Sailing Valley© Tour
Discover « the very heart of international ocean yacht racing in Brittany". Sign up for one of the 3 free guided tours organized by Bretagne Développement Innovation and its partners.
Registration is compulsory. Please follow the following link for all the details about this visit and registration: https://bit.ly/2Jf6F47